Mubasher: Sweden, Australia, and Canada are the world's riskiest housing market, according to Oxford Economics.
"Valuations are very elevated, there has been a lengthy housing boom, debt levels are high and there is a significant share of floating rate debt," a lead economist at Oxford was quoted as saying by Bloomberg.
Risks are relatively limited in key markets like the United States, Germany, France, China and Japan.
In most economies there has been no significant recent rise in mortgage rates, which have even fallen in some cases.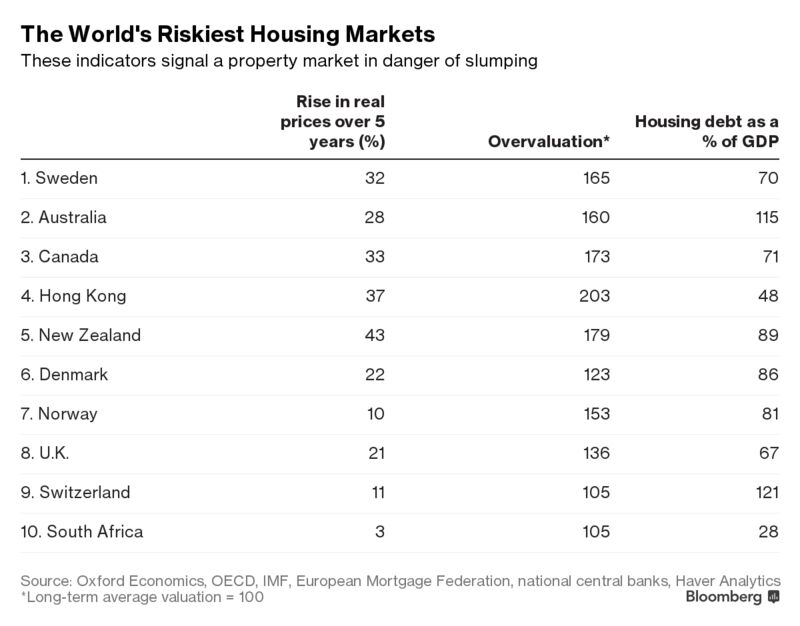 Global Reports
Global Economy
Comments